On Nov 7th-9th 2017,AfricaCom 2017 is solemnly held in CTICC , South Africa .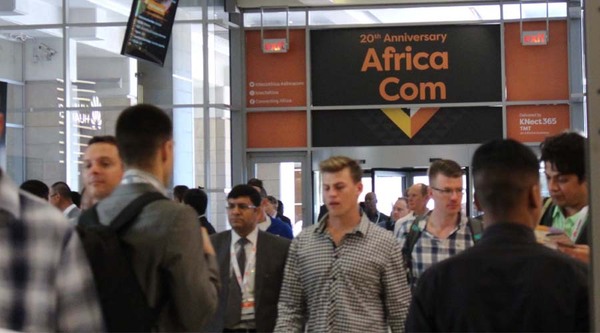 AfricaCom is the largest-scale, the most influential technology, media and telecommunication event in Africa. This year 2017 is the 20th anniversary of AfricaCom and it is a key conference, providing a valuable opportunity to communicate and share with industry cream and leaders.
Chengdu Hizima Technology Co.,Ltd, as one of the few counted passive smart locking manufacturers, steps into the ancient and magical continent of Africa and made a wonderful appearance in this grand meeting.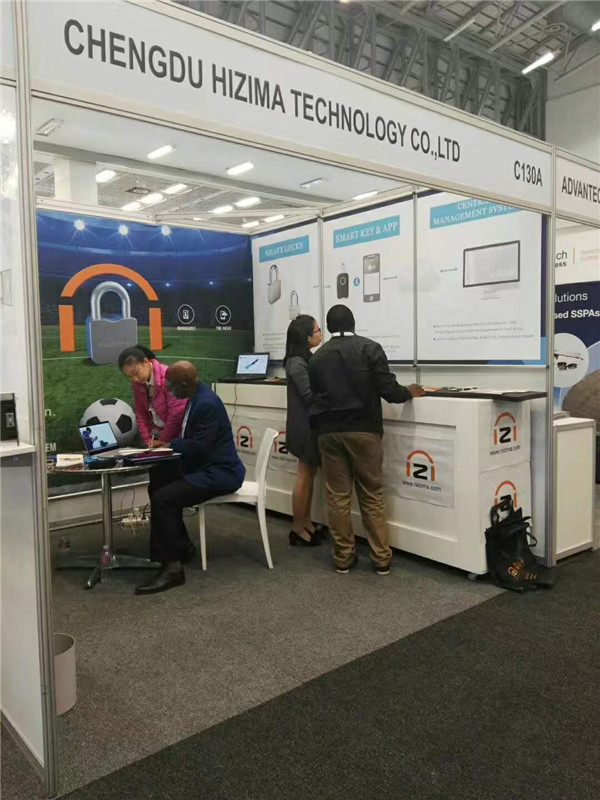 Customers from telecom, power, logistics, storage and bank industries, have a large number of euipments and assets exposure in outdoors, and these equipments are mostly stored in the motor room, storeroom, equipment box, or equipment cabinet which left unattended.
Outdoor equipments and assets can be distroyed and voilently open very easily because lack of security protection. What's more, customers are deficient of reliable and convenient tools to manage these assets in detail.
According to end-users'above actual management requirements, Hizima customizes the multilocation smart locking management system, providing a management project with centralized management + real-time authorization + traceable records.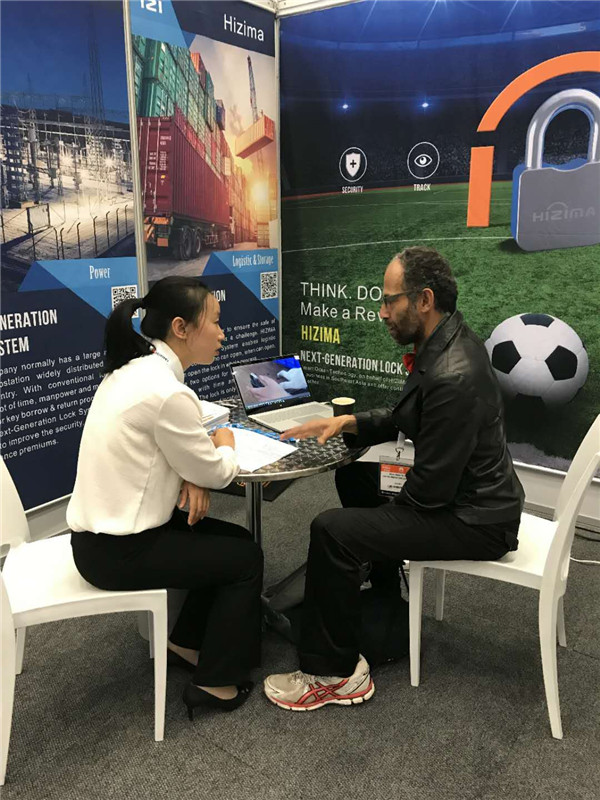 Hizima multilocation smart locking system has been put into application in China, Indonesia, Malaysia, Singapore, and so on, and of course have been achieved a fine effect. In the exhibition, products attracted Africa customers' attention and approval.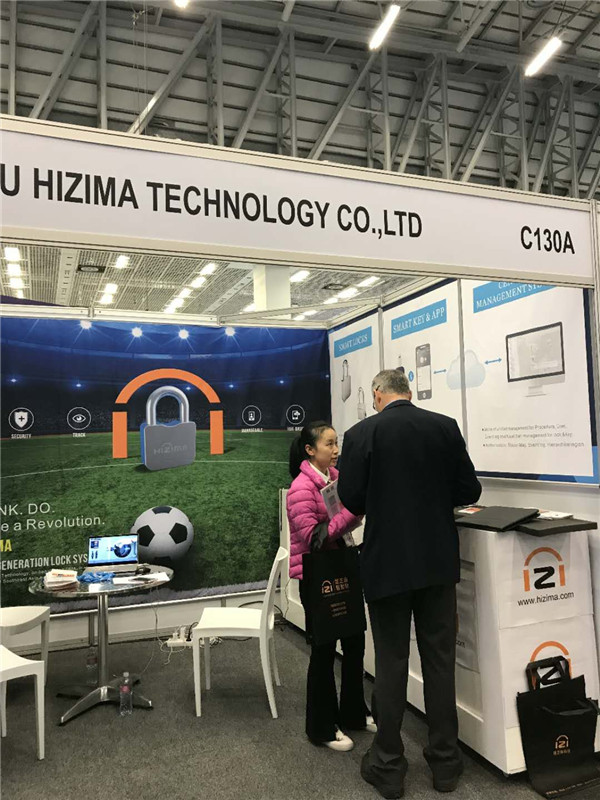 For example, one of the Africa Telecom operators gave a high praise of Hizima's passive smart locking system in the optimization solution for the operation and maintenance of communication base station.
Another example, one of the well-known cultural institutions in south Africa, gave a big interest in Hizima passive smart locking system, which is very confirmed to its requirements which features to its centrallized authorization management, real-time authorization, traceable data, requiring no wiring, and so on.