Singapore International Communication Exhibition (CommunicAsia 2017) was held at the Jinsha International Convention and Exhibition Center in Singapore's Binhai Bay on May 23-25th,2017. This exhibition has attracts tens of thousands of outstanding enterprises and professionals from all over the world which is the most representative communication event in Asia.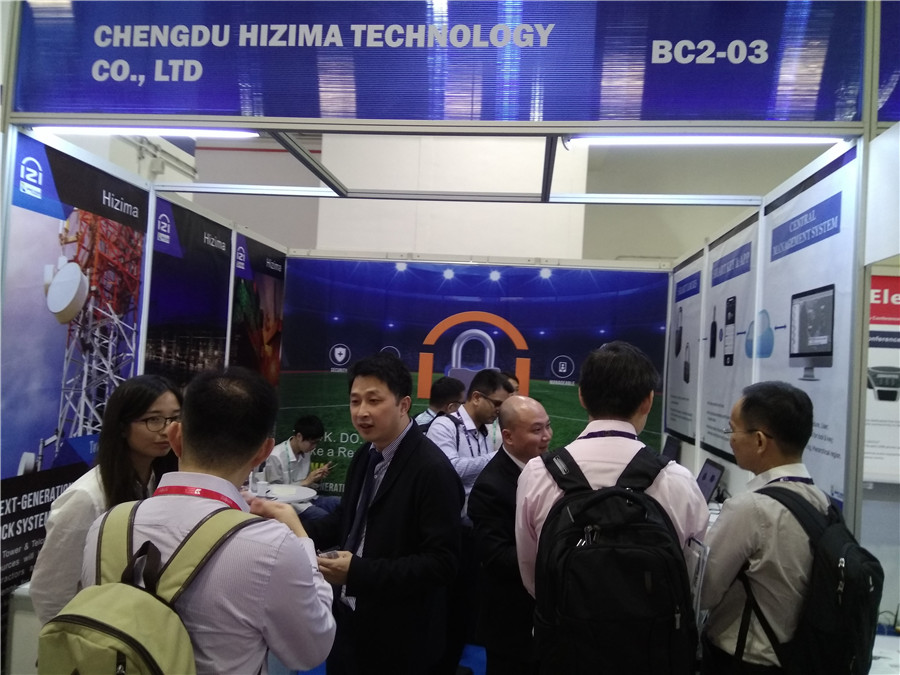 Hizima is presented in the exhibition as one of the few counted passive smart locking manufacturer, mainly displaying various specifications of smart BLE key, smart passive padlock, smart passive cabinet lock, cloud management platform, and so on.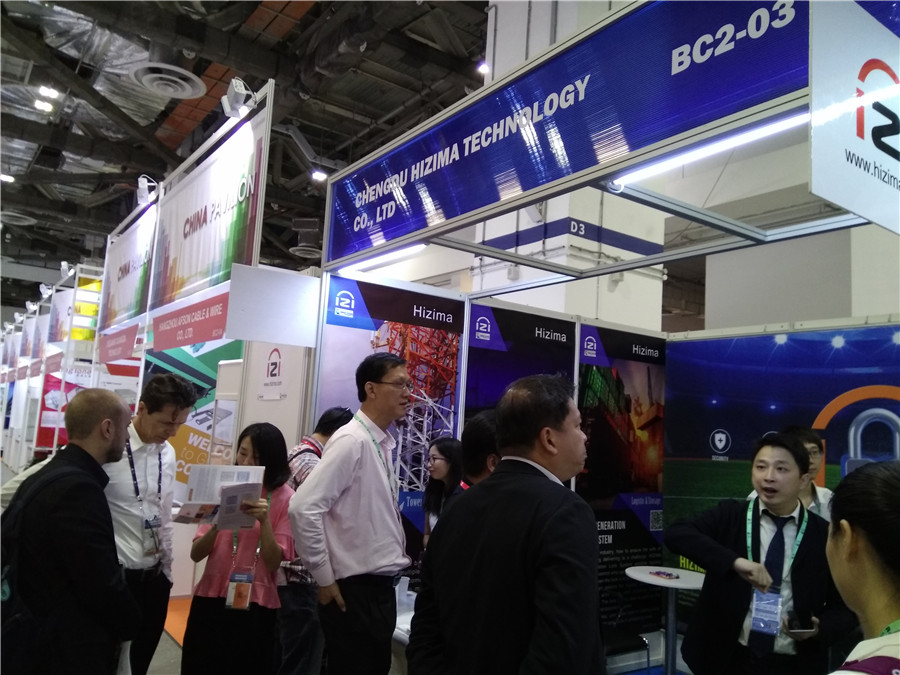 Hizima customizes the multilocation smart locking system for telecom operators and maintenance companies, which has been applied in multiple countries, such as China, Indonesia, Malaysia, and so on. Hizima smart lock is easily installed and deployed; cloud management platform is customizedly development and update based on customers requirements, which is highly approved by end-users because of its good effect.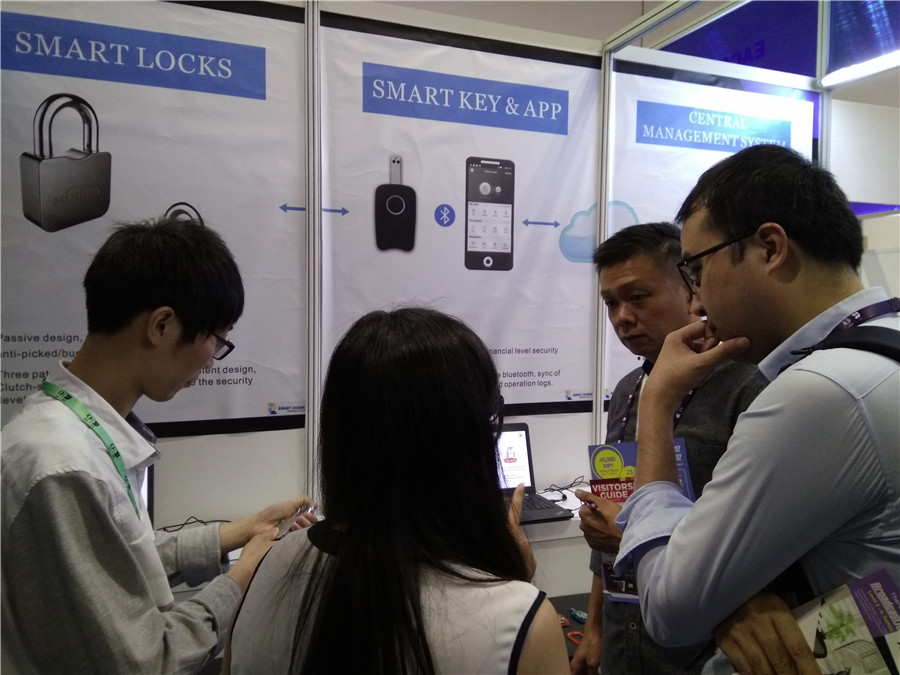 Hizima stands out in this exhibition because of its new product design, pratical applications and professional technical support, attracting customers from China, Australia, Israle, Singapore, Japan, Korea, India, Malaysia, Vietnam, Thailand and so on. Visitors gave a high praise of Hizima products, Hizima, of course, is praised as the best popularity exhibitor.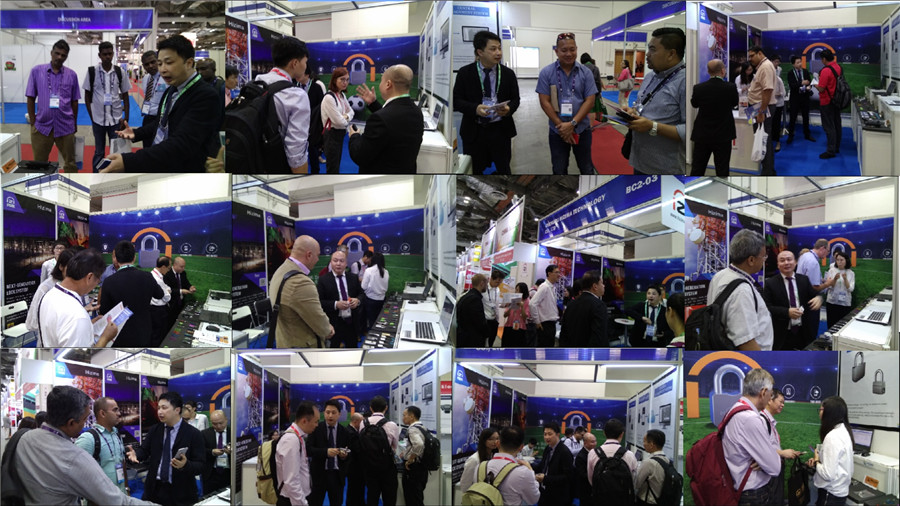 Hizima smart locking system is also attracted customers from Bank, Power, Storage, Logistic, Retail industris. As for the management of the assets, these industries have the common as follows:
1、Thousands of remote & outdoor site & equipment;
2.Operations can't be monitored based on time ; operation data can't be formed and uploaded automatically.
3.Outsourced workforce
4.Not able to do wiring and power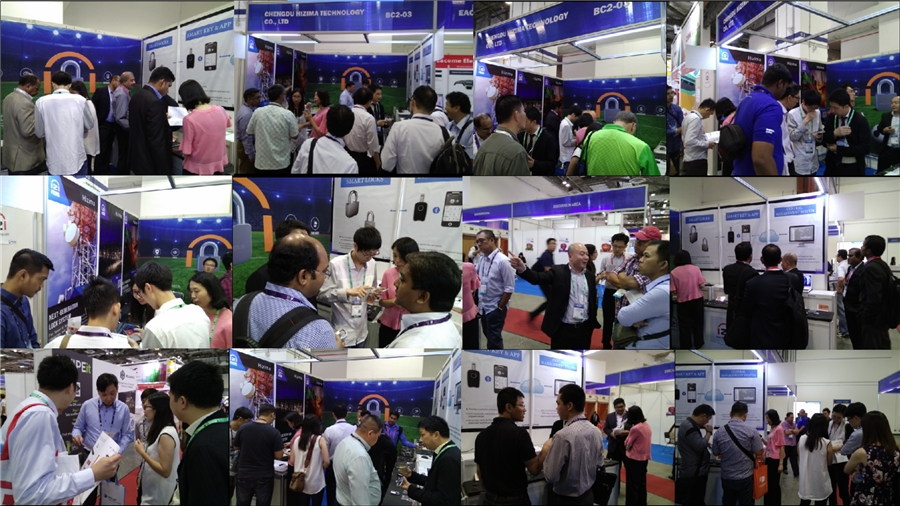 Compared with the traditional electronic access, Hizima smart locking system can complety satisty customers' requirements. Hizima products can applied in outdoor harsh enviroment, and the locks can be rolled out very easily and promptly. Hizima smart locking system, features to its centralized authorization management, traceable operation records, high-level security, reliable system and high cost performance.